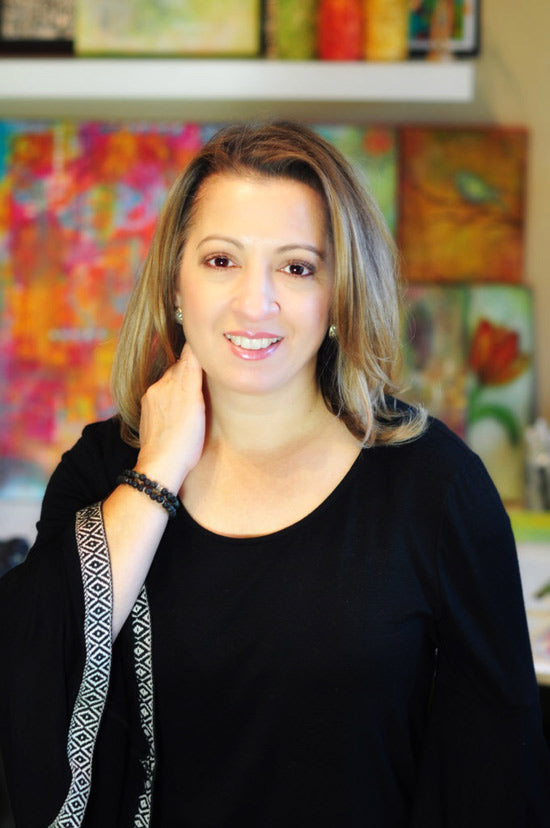 bio
Carla Cohen's work speaks a language of bold forms and textures based on structures of high contrast graphic shapes. Multilayered mixed media explores the connections of shape and line, pattern, and color.
Cohen's process is very improvisational, responding to the materials at hand and intuitively bringing order and structure to the varied elements. Her process begins with line work, a foundation for the many layers of abstracted shapes and forms to follow. Often incorporating transparent layers of hand printed papers, she curates an experience for the viewer to explore what lies beneath the surface and thereby exposing the history of the work. This involves her audience in excavating the mystery and the narrative of her work, seeing beyond the surface, and finding the deeper connections in the many layers.
A self-taught artist, Cohen has a long history of creative entrepreneurial pursuits as a jewelry designer, art director, food blogger, and stylist. Responding to the materials or ingredients in each of these creative endeavors is much the same as constructing a painting for the artist-layering the elements until she achieves a rich, deep history. The results are a rhythmic, satisfying order to what might seem like very unexpected combinations.
Ms. Cohen's work has been featured in several issues of Vanity Fair magazine and in international exhibitions. Additionally, her work is included in the public collection ofBoston Children's Hospital and many private collections throughout the US and Europe.She is a founding member of Global Artelier 21, an international group of women artists focused on building community and exhibition opportunities. Currently living and painting in the Midwest, Carla Cohen calls Minneapolis, Minnesota home.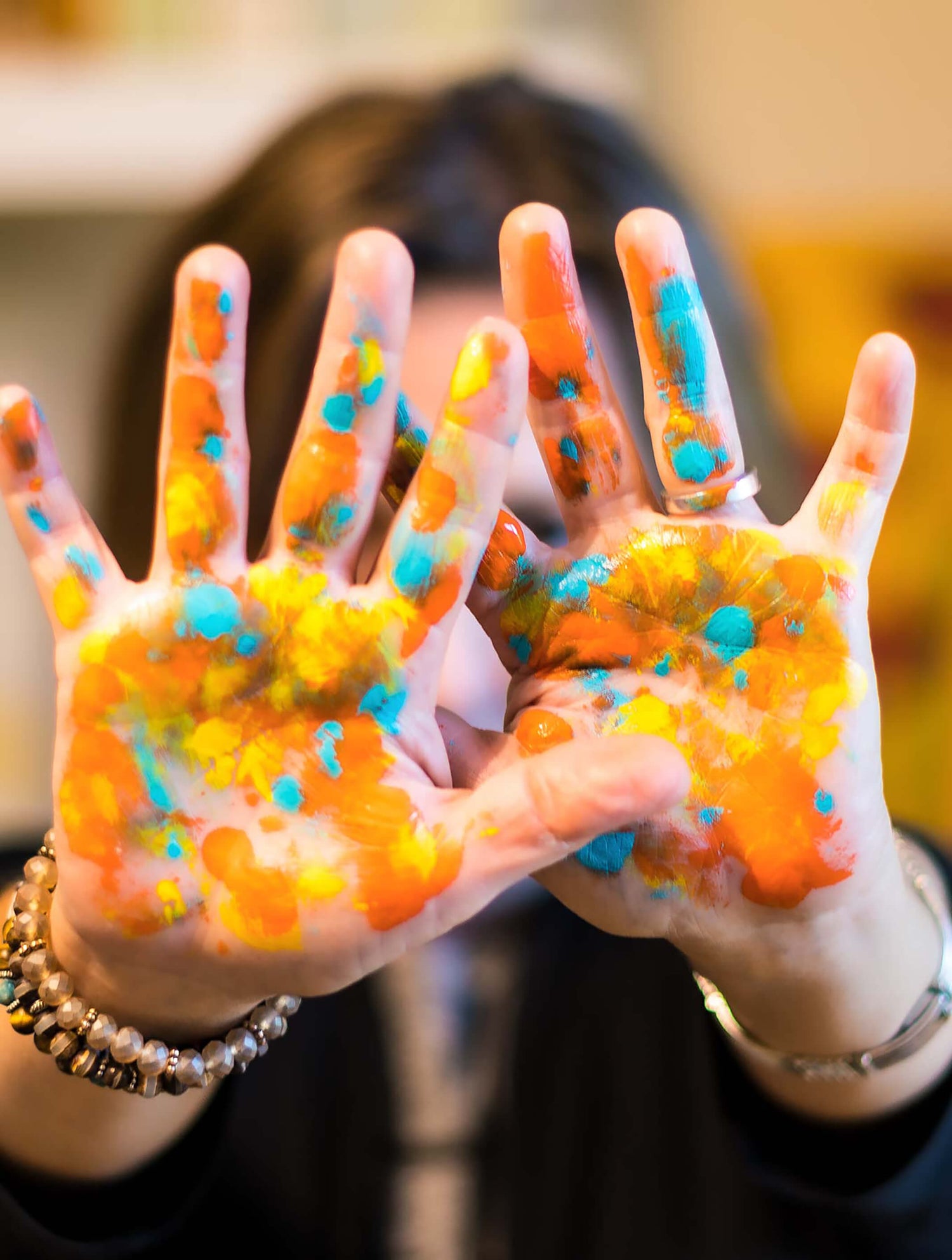 artist statement
Intuition is my most valuable tool in creating my paintings; every stroke informs the next. There is an inner knowing while I am creating-an unfolding of thoughts, feelings, and emotions on the canvas. Curiosity and inquiry inevitably unearth connections to my personal life, revealing my true inspiration. Although I have no roadmap when beginning a new piece, my goal is to bring order, structure, and balance to the shapes that intuitively emerge.
My process begins with line work as scaffolding for the forms that unfold. I build on that framework with layers of paint and handprinted papers. Many of the prints I incorporate in my paintings are made on transparent papers creating an opportunity to excavate the many layers to see the history of the work as it developed. This process invites the viewer to look deeper at the unexpected combinations and relationships of the materials.
I consider my work to be narrative, an improvisational combination of abstracted forms of text and numbers, shapes and symbols. They are assembled and layered to represent communication and deeper connections between the objects and my emotions; a theme that runs parallel to my personal life.
In my prior creative pursuits, working as a jewelry designer, food blogger, stylist, and art director, I have always been driven by curiosity and challenged by combinations of eclectic materials to create a cohesive narrative. Whether it is silver and gemstones, exotic spices, or layers of transparent paint, the materials are my first line of inspiration in every creation.